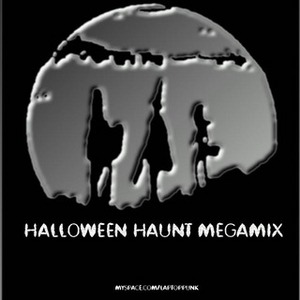 Same as the last year, Halloween monster mashups has been released by cheekyboy.
A non-stop megamix is also available this year from the special site.
今年もハロウィンの季節が近くなり、好例となってきたハロウィンマッシュアップもリリースされています。 今年は、1時間のメガミックスも利用できるようです。
HALLOWEEN HAUNT 2009 Tracklisting
Dance of the Demons - Remix of the theme to classic Argento/bava horror film 'Demons' with quotes from tony the pimp!
Missy Elliot vs MJ - 4 my zombie people
Busta Rhymes vs Ray Parker jr - bustaghosts
MJ vs Tag Team - Thriller Whoomp!
Does it offend you yeah vs Oingo Boingo - Doomed Man's Party
Does it offend you yeah vs ??? - Dawn of the Banshee
the haunted Mash-ion - rough demo from NOTLMM
gnarls barkley vs avalanches - crazy psychiatrist (in case you missed it!)
Its halloween! - Disneyworld Halloween song vs Insane clown posse
nightmare run - The Madness vs Gravediggaz
does it offend you yeah vs John Carpenter, Steve miller, vincent price - Halloween Royale with Cheese
Halloween with morrissey - From Son of Monster Mashup