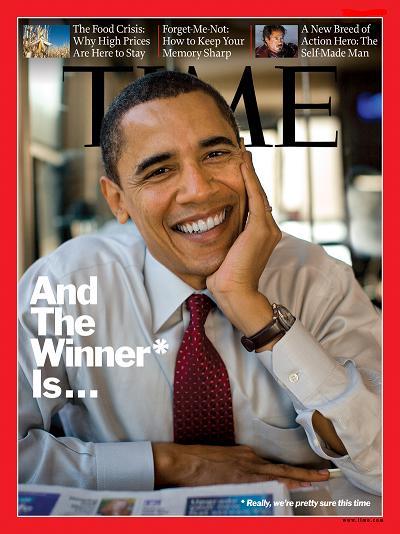 Yes he did.
DJ Paul V, a bootlegger in the US, released the mash-up mix called Obama megamix, which featured the US new president Obama. There are quotations from his speech in the presidential election and the most famous phrase "Yes we can". Great idea and awesome.
Smash Mixのpodcastで有名なアメリカのDJ Paul Vがやってくれました。一躍時の人となったアメリカの新大統領オバマさんを大フューチャーした、その名も「Obama Megamix」。30分のミックスの中には、オバマ語録や今年の流行語大賞とも噂されるあのフレーズなど、たくさん入っています。いま最も旬なミックスをお楽しみください。
Tracklisting
Obama vs. Ratatat - Obamatat (We Can Not Walk Alone) (Justin Lowe mashup)
Daft Punk vs. Adam Freeland - AerObama
DJ Z-Trip - Obama Outake 1 (snippet)
The Alan Cohen Experience - Obama
MC Yogi - Vote For Hope
The Hush Sound - We Believe In (Barack Obama)
Jay-Z - Lick A Shot For Obama
John Brown - Sarah Palin (I Wanna Lay Some Pipe)
DLake - I'ma Vote Obama Way (Tisa remix)
The Crystal Method - Now Is The Time (Vote '08 remix)
Kennedy - Who's Votin' Obama?
Z-Trip - Yes We Can (Obama Outake 1)

DJ Paul V - Obama MegaMix