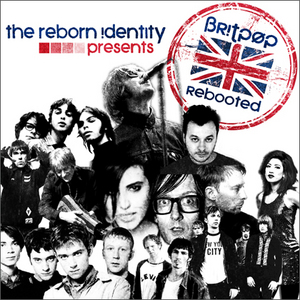 A 12-track mashup album featuring classic bands and tracks from the '90s Britpop era.
90年代のブリットポップをコンセプトにしたマッシュアップアルバム。
The Reborn Identity - Britpop Rebooted
1. Rebel Stereo (Supergrass vs David Bowie)
2. The London Line (Elastica vs Londonbeat)
3. Rock and Roll Debaser (Oasis vs Pixies)
4. Manic Avenue (Manic Street Preachers vs Duffy)
5. Shake Doggy Shake (Lush vs Marvin Gaye)
6. Disco Your Own Way (Pulp vs Fleetwood Mac)
7. She Makes My Girl Bleed (Mansun vs Oasis vs The Temptations)
8. Love Spreads the Species (Space vs The Stone Roses)
9. Blurring the Sheets (Blur vs Ellie Goulding)
10. Take Me In Your Tattva (Kula Shaker vs Dodgy vs The Isley Brothers)
11. Spirit World (Radiohead vs Morcheeba ft Manda vs Digitalism vs Eliza Lumley)
12. Thom Yorke Could Be Happy (Radiohead vs Snow Patrol)
My favourite one!
Radiohead vs Morcheeba vs Digitalism - Spirit World (mashup) from Reborn Identity on Vimeo.